Finding a different way to calculate
Behalf is a financing platform which pays the vendors upfront and lets the customer's have the control to how they pay back.
THE PROBLEM
Within the platform and across other touch points,  we had a hard time explaining to the customers how payment plan worked. There were three main questions to how we calculate the payment plans for each transaction. 
How much is your transaction?

How many days do you need?

How often would you like to pay back?
THE GOAL
To create an payment plan experience that is simple and intuitive to the end user.
ROLE
UX, UI, Creative Direction
DEVICE
Multi Platform
YEAR
2016
OLD UX
Existing design asked for these questions individually. It was hard to understand the relationship between these questions. There was no out put of payment dates to help the users understand their schedule. It simply showed how many times and how much. 
In addition, Customer also had the option to choose Net 30 instead of financing which was a new option here.
DESIGN SPRINTS
We've gone through design sprints with the payment calculator. In the process, we've found that we needed to split out the questions into two. First question, would you like to pay Net or Financing for your transaction? Second question, if you choose financing how often and how many days did you need? We built the process in steps to be consistent to the rest of the UX patterns used in the product.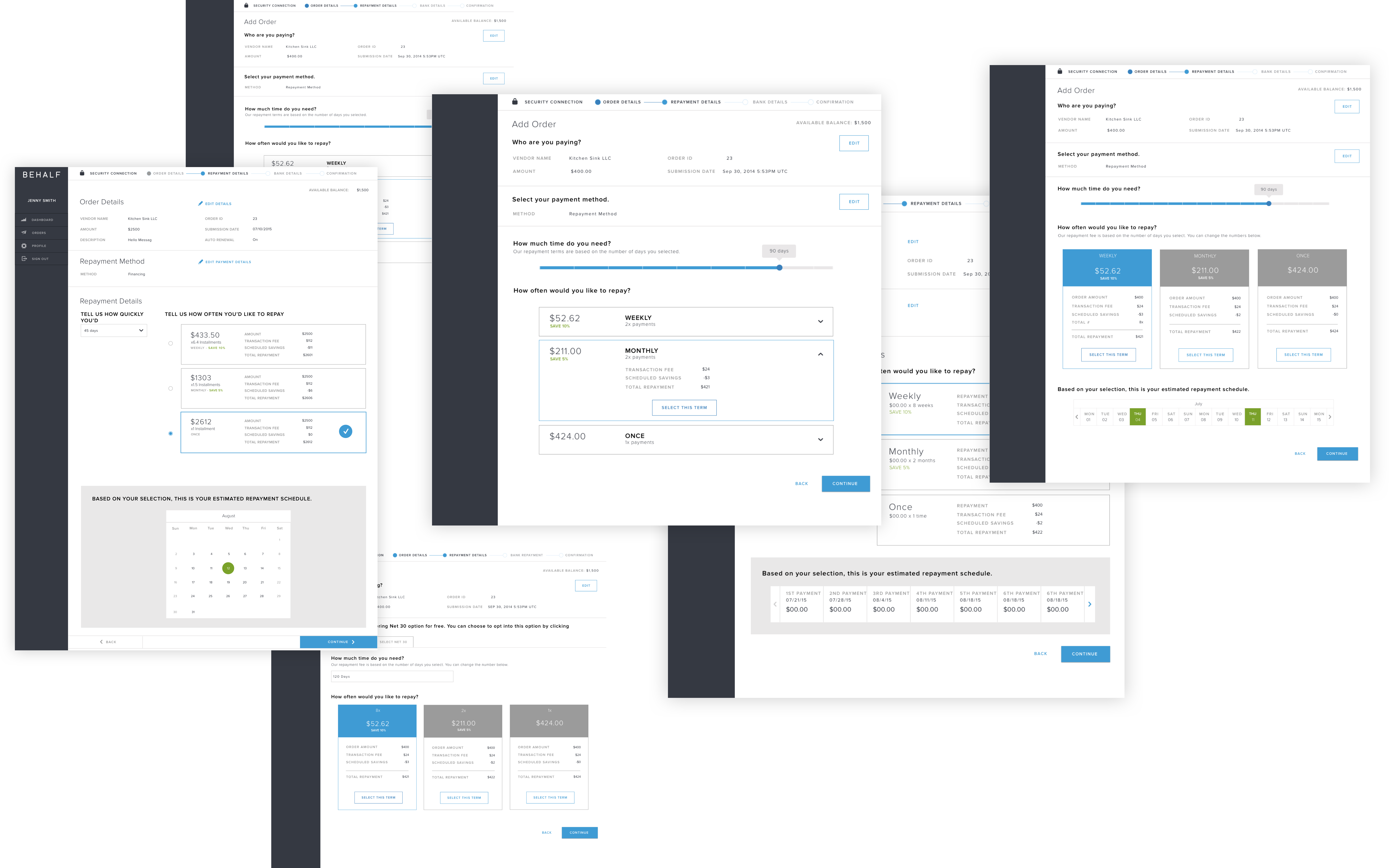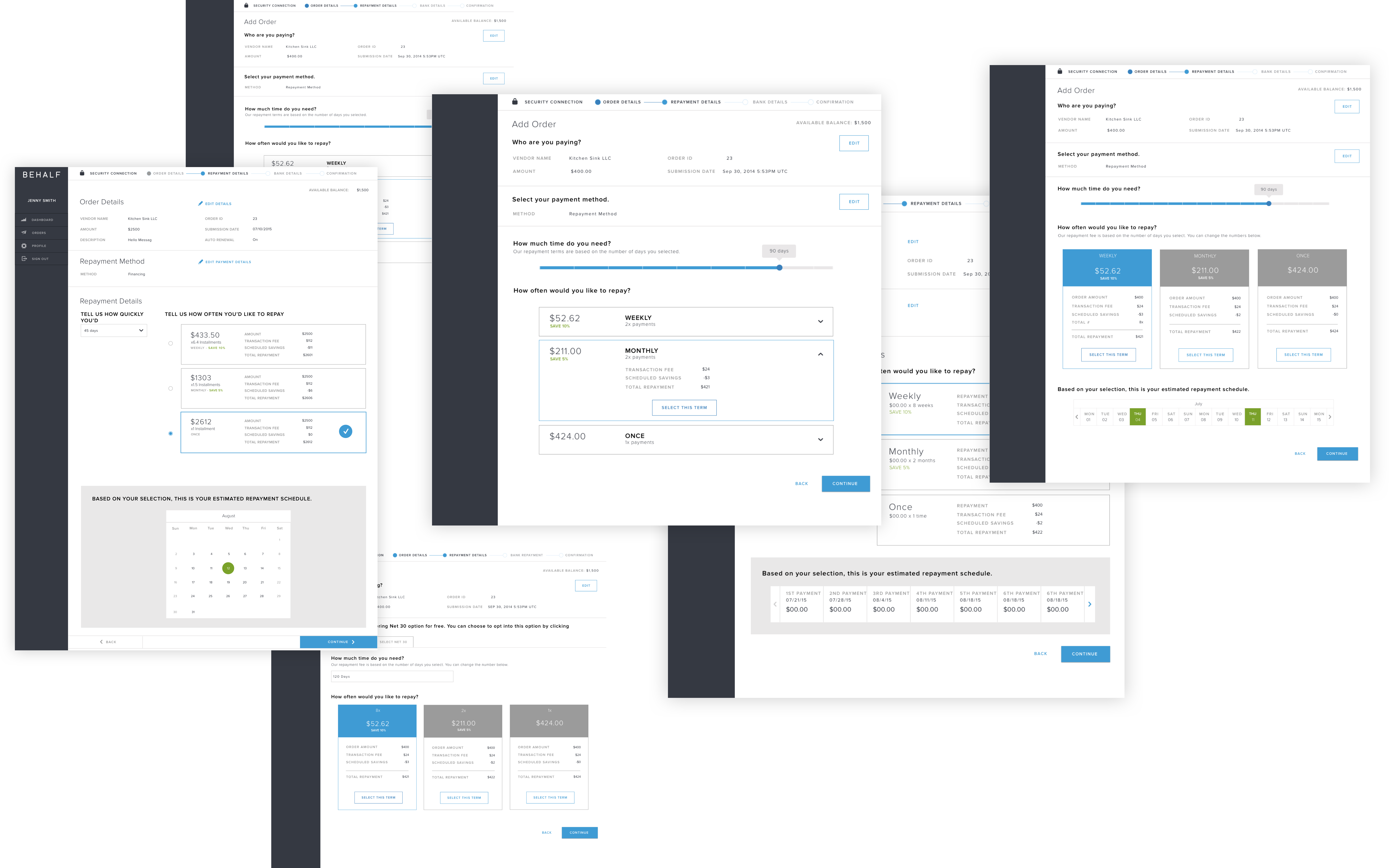 THE FINDINGS
The findings based on this design was that it was helpful to have the calendars reflect the actual frequency and time to the amount that it was displaying. However, this only addressed one of the two problems we started with. It was still hard to understand the relationship between the key questions because users had to cross reference for the outcome.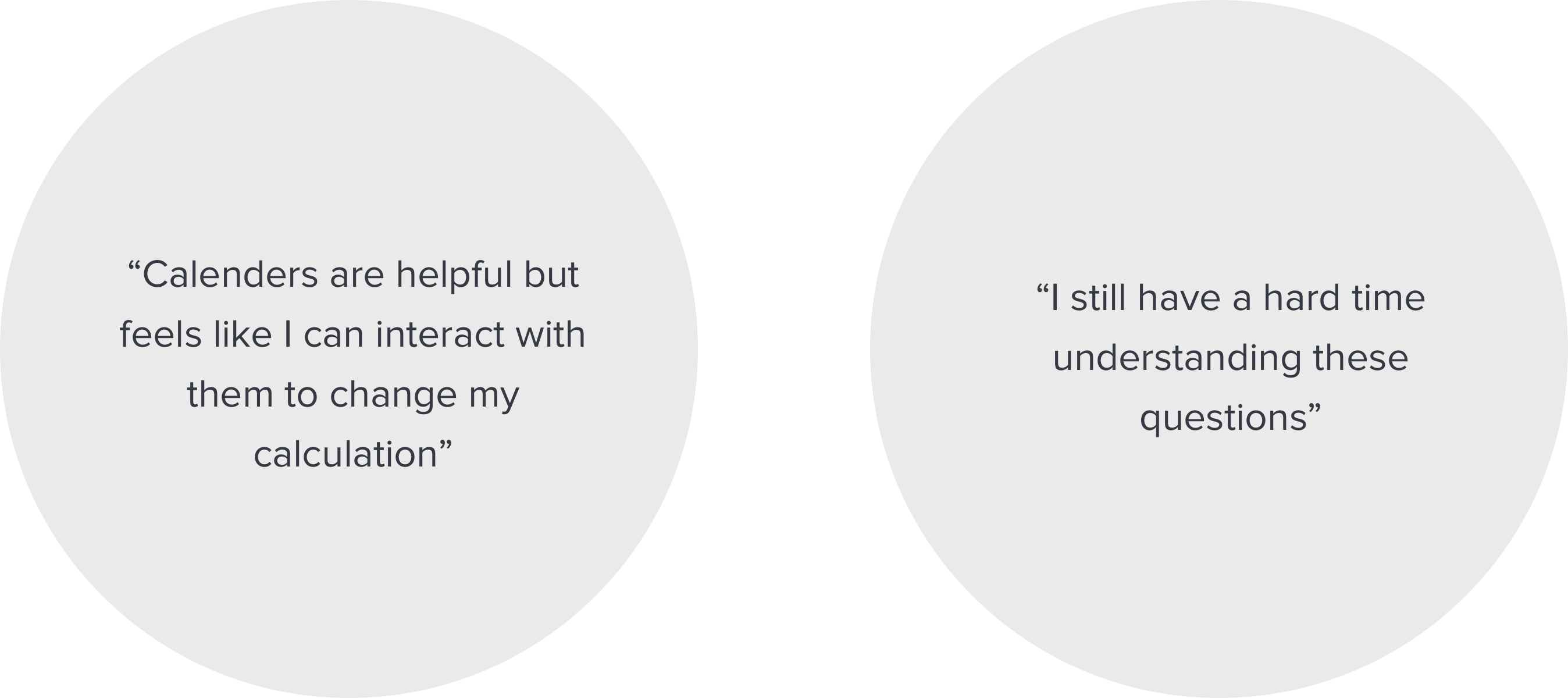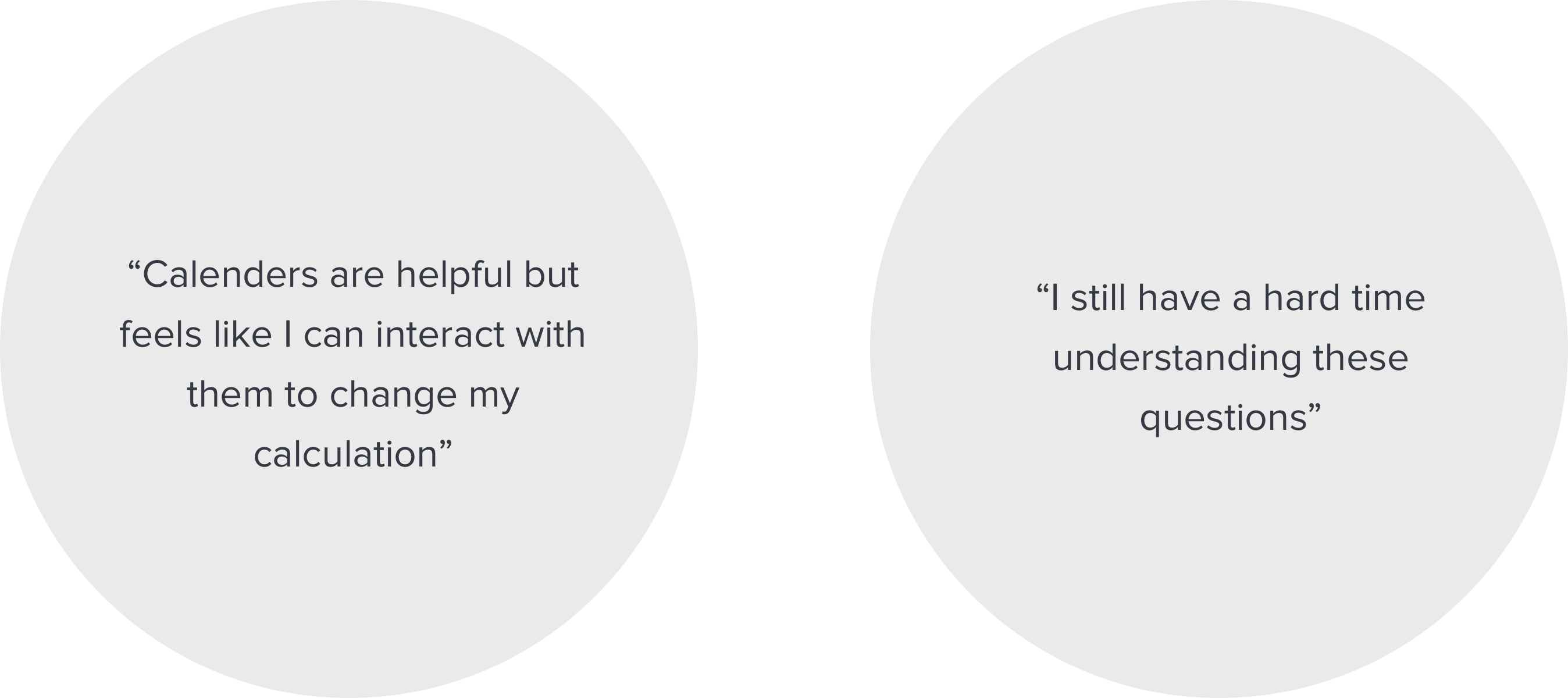 THE SOLUTION
Next iteration, we've explored a way to explain the relationship between the three values in a sentence. We used the words that sales agents and customers both used and understood. We've found that calculators can be intimidating to the users and harder to digest the same information. 
We moved away from the calendar format for the schedules as users found it to be something they can interact with. We initially designed the calendar in the idea that if the users see the final outcome of when they pay within a calendar format it might be easier for them to understand.